| | | |
| --- | --- | --- |
| Cow age | : | 2.5 to 3.5 Years |
| Lactation | : | 2nd |
| Weight | : | 400 kg to 550 kg |
| Capacity | : | 20 to 25 Ltr Milk/Day |
| Price | : | 45,000 to 70,000 |
Description- We have accomplished extraordinary generosity in the homegrown market for giving our crucial clients a colossal exhibit of HF Cows. They are the cow's breed, begun from the Dutch regions of Friesland and North Holland. The cows are kept on a ranch having a perfect and flawless air for their appropriate development. They have quite just as amicable nature and don't hurt even any new individual going close to them. Our workforce washes them consistently for keeping up their cleanliness level. The HF Cows gives milk that is utilized for taking into account the requirements of different dairy applications, for example, making curd, cream, spread, and different items. The items produced using their milk are delightful and sound as well.
More Details
Milk is an integral part of a huge population diet across the globe. To provide such necessity to all, many rely on dairy farms. However, dairy farms can not imagine to provide high quality milk to their clients if they do not have the support of healthy cattle. To help such farms in procuring a well bred collection of Cows and Buffaloes, we, SR Dairy Farm, entered the market as a trader & exporter back in 1984. Our enterprise believes in the power of honesty and professionalism, this is why, we incorporate both in our day-to-day activities. Our honest and professional way of working has been acclaimed worldwide. Working in this manner, we offer a well vaccinated group of Gir Cows, HF Cows, Jersey Cows, Murrah Buffaloes etc. to clients.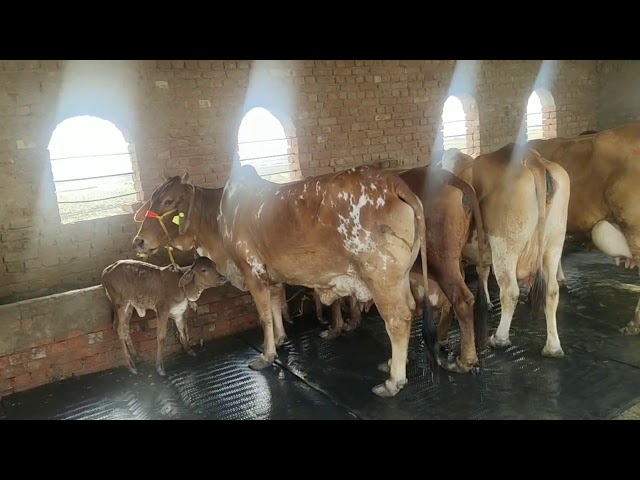 Address
SRJ Mission Bus Stand Haryana Pin-132001
Get In touch
WE are here to help you ! tell us what you need *